Our Team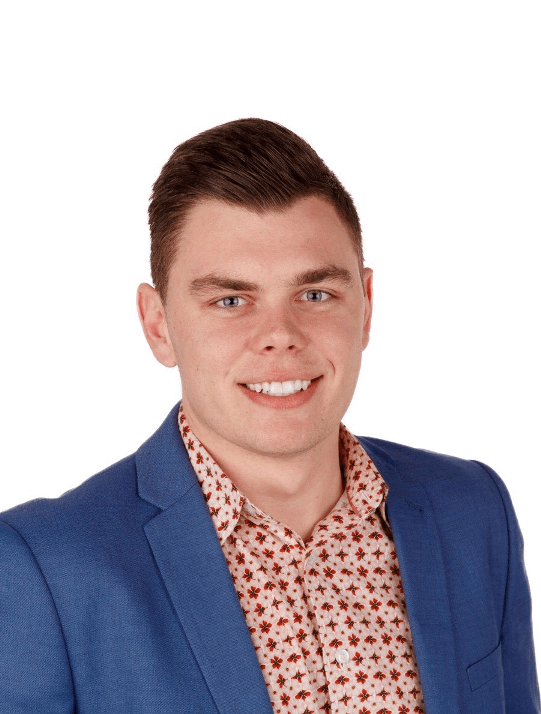 Dallas Alexander
Meet Dallas Alexander, our General Manager and co-owner who started with our company in 2016.  With a background in sales and insurance Dallas has worked his way from sales consultant to team leader and now to his current position as General Manager.  Dallas oversees day to day operations of the business, strategic growth, and overall management of the company. 
Dallas has a passion for customised hands on training solutions that work and he is heavily involved in this aspect of our business by consulting with clients and overseeing the development of our tailor made, in house training courses. 
In his free time, Dallas is a bit of a petrol-head and loves spending time preparing and driving his race car at circuits around the country. When the weather is sunny, you can find him cruising on his Harley Davidson motorcycle.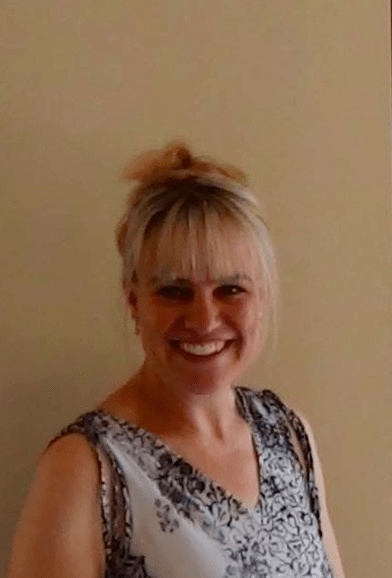 Lynn Blokker
Lynn emigrated from South Africa in 2011 with her family and resides in Auckland.
Lynn is a highly experienced business professional who specialises in learning and development with more than 15 years' experience in facilitation and the development of training material. She is passionate about people and with her background as an Industrial Psychologist, is a learning and development specialist. As a dedicated, compassionate and highly engaging facilitator Lynn is committed to making a positive difference in people's lives. She is focussed on empowering teams to develop their skills to function optimally.
As a skilled facilitator Lynn has worked with diverse groups varying from all ages, cultures and levels within organisations and schools, having the ability to deliver existing training programmes and in developing training programmes for organisations.
"I believe in training that has practical and tangible models and mechanisms that participants can implement immediately, beneficial not only to their professional but also their personal lives and that delivers maximum results when applied. With techniques that are anchored in a memorable manner so participants can take what is applicable to them, enabling them to change from functioning normally to functioning optimally.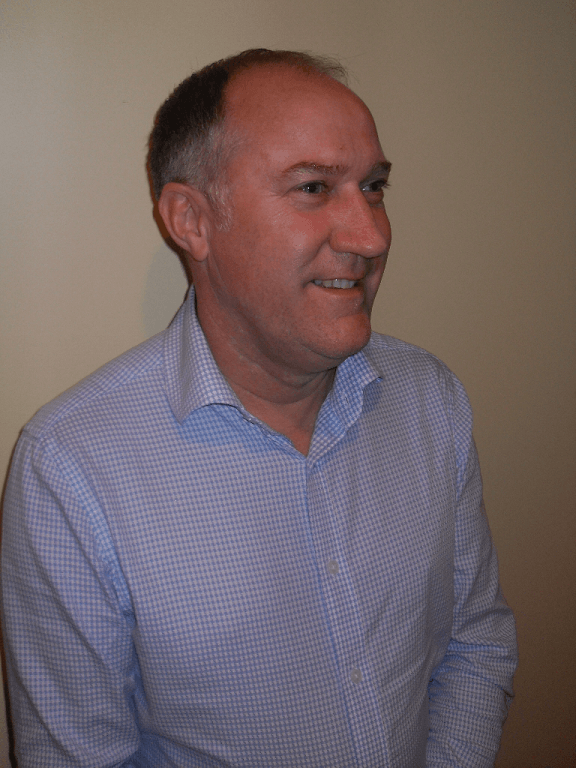 Garth Castle
Garth comes to Business Training New Zealand with a considerable amount of experience across many sectors including retail, finance and social services. He has worked with organisations such as The Warehouse, McDonald's and Westpac.
Garth's experience includes over twenty years in learning and development training, along with roles in operations management, human resources and account management. Garth has also developed two business ventures from conception through to commercialisation and is a published author.
Garth is passionate about helping people learn, grow and prosper. His wealth of knowledge and experience not only provides credibility, it also demonstrates that he has 'walked the talk'!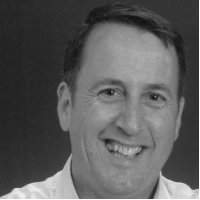 Gerry Hassan
Gerry has worked with Suzy and Business Training New Zealand since 2007. During this time Gerry has been involved in training delivery for a wide and diverse group of Business Training NZ clients in the areas of customer experience management, communication strategies, time management, management, leadership, conflict resolution and sales skills. Prior to this Gerry was involved in the retail industry, where he established and managed his own Retail Stores.
Gerry became involved in training and facilitation after selling his business and has facilitated hundreds of workshops since. Gerry is a passionate, dynamic and enthusiastic facilitator who has a wealth of knowledge and experience.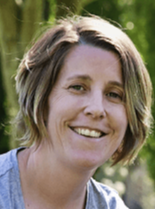 Renee Evans
Renee has been with us for many years, she has a wealth of knowledge and experience having worked as Product Marketing Manager for Click Clack New Zealand for 7 years, along with a Bachelor of Technology (Product Development) from Massey University.
Renee keeps the wheels turning at Business Training NZ, organising the smooth running of the office along with coordinating our Public and In House training programmes. Renee's organisational skills are second to none, she keeps everything in ship shape ensuring our programmes throughout New Zealand run seamlessly.
Renee is a proud mother of two children and a reckless labrador puppy. Her karaoke skills are unmatched within the office.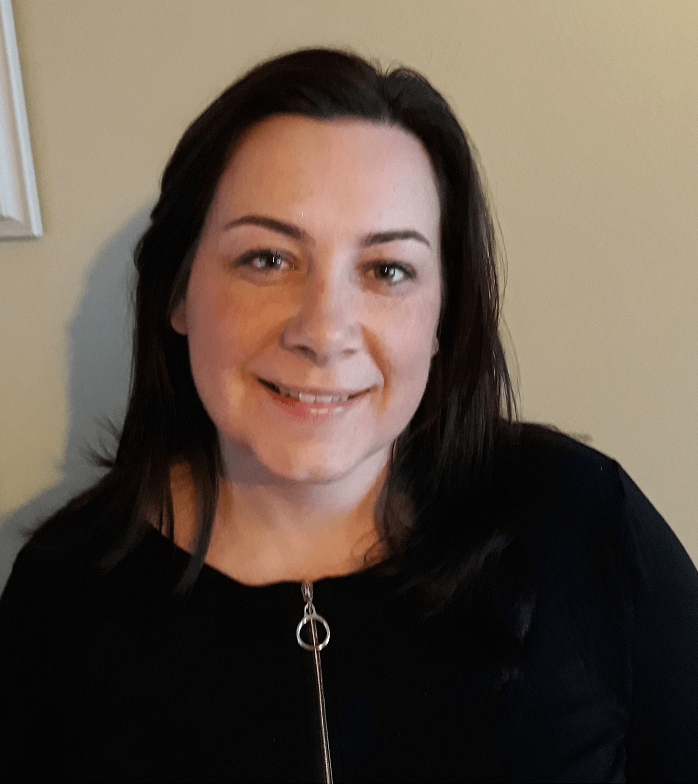 Tracy Burton
Tracy is the Business Development Consultant for the Manawatu/Whanganui and Wellington regions.  Tracy joined our team in 2018 and has since played a pivotal role in expanding our business in those areas.  With 17 years experience in the corporate travel industry, Tracy brings a wealth of customer service experience and interpersonal skills to her role. 
When she's not working, Tracy is a busy mum to two children, Sarah and Sam, and a military husband.  Originally from Christchurch, Tracy has a passion for baking and often brings delicious treats to the office for the team to taste test.  She is also an avid fan of Marvel and Jason Statham films.
Tracy has a great sense of humour and loves hearing a good joke, no matter how cheesy it may be.  She is also a keen plant lover with a large collection of house plants, and a desire for even more. 
Stevie Dawson
Say hello to Stevie Dawson, our Business Development Consultant who takes care of the training needs of our clients in the Auckland and Waikato regions.  Stevie joined our team in early 2023 and she has been making an impact ever since. 
Originally from Rotorua, Stevie moved to Palmerston North in 2023 with her two young boys, aged 2 and 4.  With a background in healthcare and retail, Stevie graduated from a Bachelor of Nursing program in 2019.  While Stevie enjoyed her nursing career, she was looking for something new and exciting that would allow her to maintain a healthy work-life balance, which is what led her to join our team.
Stevie is passionate about people, which is evident in the way she looks after our clients and their training needs.  In her spare time, Stevie enjoys spending time with her family and friends and her furry companion, Baz!
Meet Hannah, our Business Development Consultant for the Hawke's Bay and Canterbury regions.  Hannah joined our team in 2021 and quickly became a leading member of a sales team.  
Hannah has a background in Psychology, graduating from Massey University with a Bachelor of Science (BSc) in 2013 and a Post Graduate Diploma of Science (PGDip Psych) in 2014. 
In her spare time, Hannah spends time with her son Hudson.  She prefers to create things with her hands and has a house full of plants.  Hannah appreciates a nice car and knows her way around an engine.  Interestingly, Hannah has been to Cuba, can solve a Rubik's cube in under two minutes, and has more tools that most men!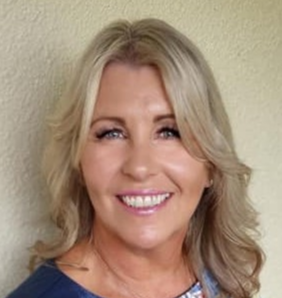 Suzy Alexander
Suzy has an extensive leadership development and soft skills training background, spanning over 20 years throughout the USA, England, Australia and New Zealand.  Having worked in Marketing, Sales, Training and Leadership Development roles from the shop floor to senior management, Suzy has experienced firsthand what really works in today's cut-throat business environment.
Suzy founded BTNZ back in the late 2000's after identifying a gap in the market for hands on and practical leadership development solutions. Since then, BTNZ has grown to become a market leader. After many years of hard work building the company, Suzy has now taken a step back and is mostly focussed on content development. Suzy travels the world attending various leadership seminars, conferences and training courses, to keep up to date with current trends, ensuring our content is relevant and current for today's leaders.